Genesis' extrusion capabilities and processing expertise transform customers' medical polymers into efficient sizes of rods and plates for machining into precision medical device components.
Genesis Medical Plastics extrudes thermoplastic polymers into clients' custom stock shapes primarily in the form of rods and plates that are then machined into precision components. Extruded tube is also available as a cost-effective option for machining components with a circular configuration. Our versatile extrusion capabilities allow a wide range of rod diameters, plate thicknesses and OD/ID combinations in tube that can closely match a component's final dimensions to minimize material loss. Because it is a continuous melt process, extrusion also lends itself to the production of stock shapes in custom lengths.
While there are other processes to manufacture stock shapes such as compression molding and ram extrusion, Genesis is committed to melt-processing for its superior consistency in quality and in maximizing the properties of medical polymers.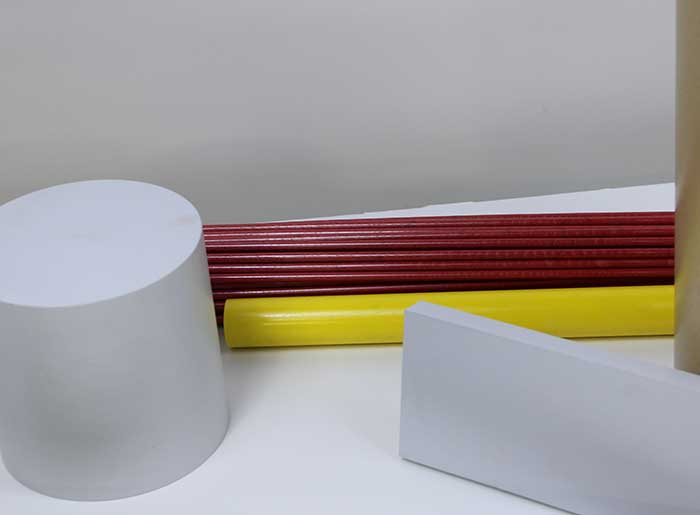 Injection Molded Blanks and Near-net Shapes
In addition to molding finished components, Genesis' injection molding operation also produces custom blanks and near-net shapes that we precision-machine to a component's as-designed dimensions. Near-net shapes can serve as an attractive transition step between machining low quantities of components and producing high unit volumes by injection molding. These materials-efficient shapes require relatively inexpensive injection molds compared to full production tooling, and because they approximate the dimensions of the final component, they afford significant material cost-savings compared to machining from extruded rod or plate. 
Specialists in Melt-processing Clients' Proprietary Polymer Formulations
Clients rely on Genesis for our deep expertise related to polymer behavior during melt-processing, and our ability to extrude and injection mold unique proprietary thermoplastic polymer formulations. We have been recognized as a company that will do what other processors can't or won't do. This is particularly the case with clients' highly modified or filled polymer formulations for medical applications.
Genesis Medical Plastics' melt-processing experience covers the major families of amorphous and crystalline thermoplastic polymer chemistries used in components for medical devices. It includes both commercially available resins our clients provide, and the highly specialized proprietary formulations they want us to transform into machinable stock shapes.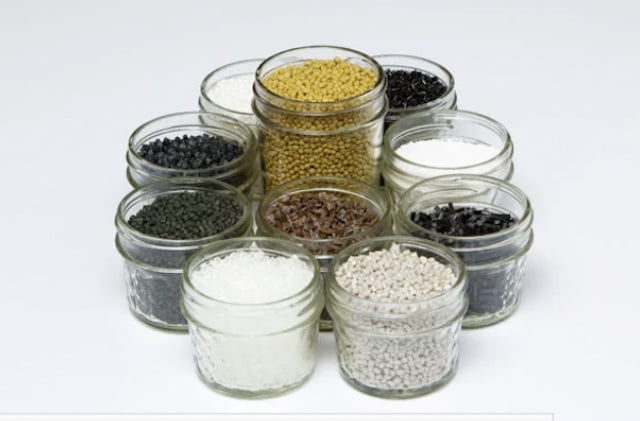 PEEK's inherently high molecular weight and melt strength make it ideal for extruding and molding shapes with large cross sections. These properties characterize the "neat" or unfilled implantable PEEK grades that our clients provide us for conversion into the stock shapes they require. While more challenging, PEEK's molecular weight and melt strength also facilitate extruding our clients' custom formulations that often include fillers and other performance modifiers such as Barium Sulfate (BaSO4) for image contrast or carbon fibers for strength and stiffness.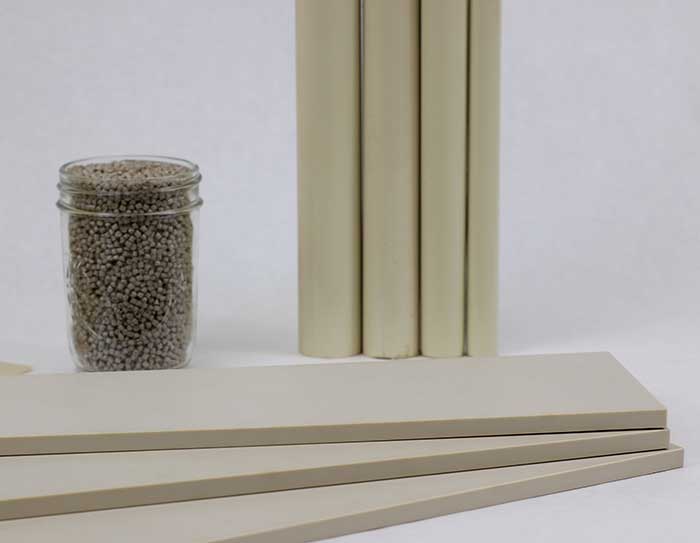 Given the variations in filler content, it is impractical to provide a definitive range of sizes possible with clients' proprietary PEEK formulations. In these cases, Genesis works collaboratively to define configurations and sizes based on our experience and our analytical tools. But as a reference point, Genesis Medical Plastics' extrusion capabilities in unfilled PEEK grades far exceed those of other plastics processors. Our production range includes the world's largest PEEK rod diameters and plate thicknesses, both of which open the benefits of this high-performance thermoplastic to many new machined medical applications. Rod diameters range from 0.125 inch (3.2 mm) to over 10 inches (254mm), and PEEK plate ranges in thickness from 0.250 inch (6.4 mm) to over 4 inches (100mm).  PEEK in custom rigid tube configurations can be produced in wall thicknesses of over 2 inches (50mm).
In addition to PEEK, Genesis offers the capability to transform the diverse array of medical grade thermoplastic polymers into stock shapes for medical applications.  Medical grade polymer families we routinely convert into stock shapes for our clients include:
Radel PPSU
Ixef PARA
Acetal
Polypropylene
Polycarbonate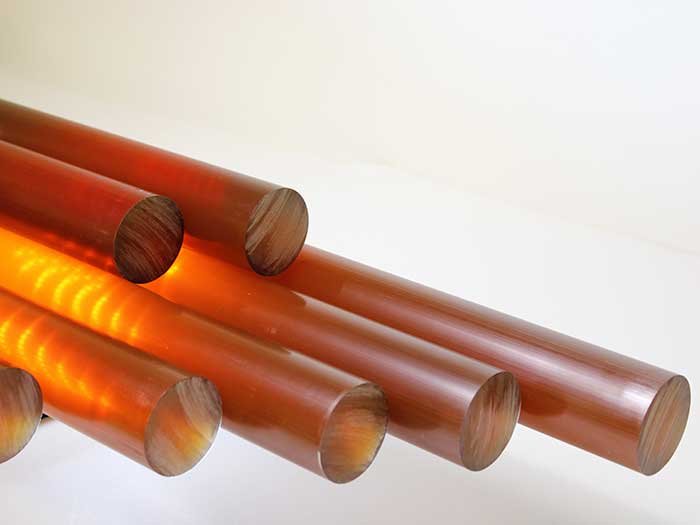 These thermoplastics are used in numerous medical industry applications including laboratory and analytical equipment components, laboratory vessels and instruments that must withstand resistance to frequent autoclaving or other forms of sterilization.