Genesis' comprehensive capabilities for converting medical polymers into stock shapes, film and components give customers quick turn-around on prototypes for technical and commercial validation of new material formulations and medical device designs.
Prototypes Help Validate Medical Device Performance and Market Acceptance
Medical device prototypes made from biocompatible polymers serve as an essential tool during product development. Testing their performance in the actual application environment can guide any necessary fine-tuning of the design and the polymer formulation. Prototypes also can facilitate market testing and customer feedback.
Genesis recognizes the importance of prototypes during the development of a medical device.  Once we initiate a project with a customer, our capabilities let us respond quickly when the need for design refinements or material modifications arise. Fast turn-around time can be critical to meeting regulatory testing schedules and commercialization targets for the final device. Our support also extends to full-scale production if required when the component's design and material formulation are finalized.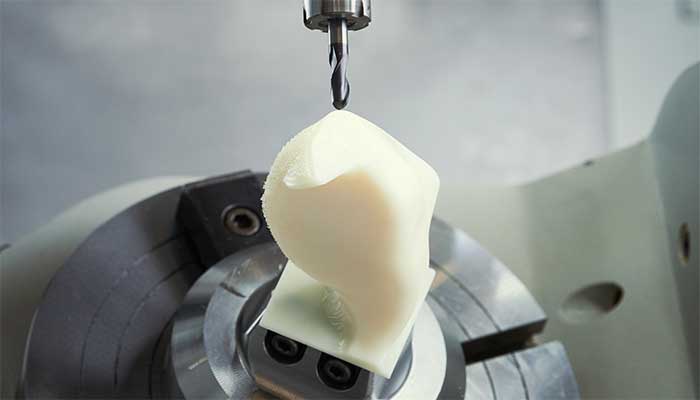 How do prototypes facilitate the development process for a medical device?
The use of biocompatible polymers in the medical device industry is expanding rapidly.  Their cost and performance advantages over metals allow more innovative and functional designs that can be fully developed and tested quickly. Established manufacturers and startups alike see the potential for a competitive edge with the innovative products and design features that medical polymers allow.
However, before a new design can be brought to market, it must be tested to satisfy regulatory agencies as well as the medical professionals that will utilize the device. Medical device prototypes made from biocompatible plastics facilitate the path to the required approvals in several ways:
Physical testing of prototypes can verify that the design is on target or identify potential problems.
The human body poses a challenging environment for medical devices. It is not unusual for a device's initial design to present one or more safety issues. Physical testing of prototypes can help clarify potential problems that need to be corrected in the design, the polymer formulation or both. Because medical devices are heavily regulated, identifying and correcting all safety concerns and documenting each step in the process are essential to meeting those regulations.
Medical prototypes demonstrate performance under actual in-use conditions.
Medical polymers exhibit different degrees of resistance to temperatures, chemicals and sterilization methods to which devices are subjected. For example, some medical plastics stand up to numerous sterilization cycles under the most rigorous sterilization conditions. Others withstand fewer cycles and work well for single or limited use devices. Special additives blended into a medical plastic to improve its bioactive, antimicrobial or other attributes can also alter its physical properties.


Prototypes offer the ability to test the physical design of the device in the specified polymer under actual in-use conditions. This allows the manufacturer to make any changes warranted by testing and validate the device's performance before going into full production.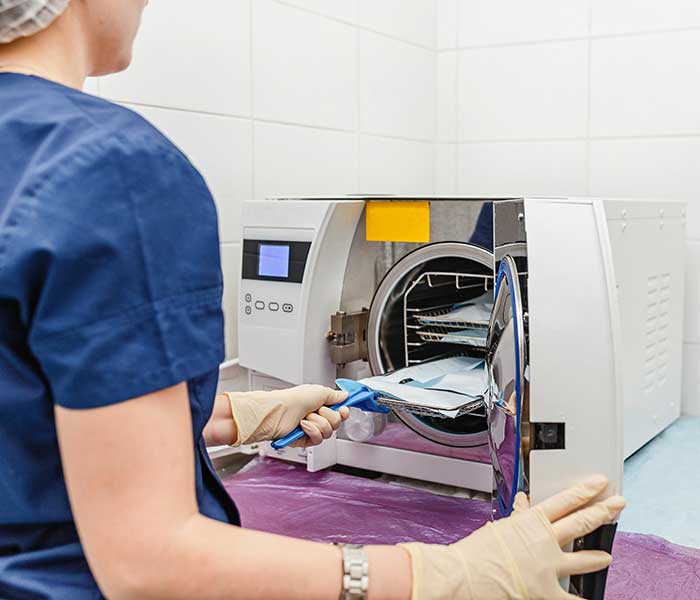 Medical prototypes allow fast and cost-effective design modifications.
As with any stage of development, there are costs involved to create a prototype. However, machining prototype components from rod or plate extruded in the specified polymer is far less expensive in the early stages of a project than investing immediately in injection molding tooling.


The quick turn-around time associated with machining also speeds the re-testing timetable for validating the efficacy of design changes. In addition, making modifications to prototypes to optimize the design avoids far more costly and supply-disruptive changes to production tooling for injection molding the final components.
What capabilities does Genesis bring to prototyping and product development?
An experienced polymer conversion specialist can facilitate regulatory approval. The FDA and other regulatory bodies will consider a device's design and prototype history when reviewing a device. Working with a specialist dedicated to medical polymer conversion can provide some key benefits on the path to approval.  Most significantly, it links the device manufacturer to a technical partner skilled in processes required to develop prototypes and in the required record-keeping that facilitates device approvals.
Genesis Medical Plastics can assist in several key areas during the development of medical prototypes and ultimately a device.  Our capabilities range from testing and validating the polymer formulation's physical properties to producing prototypes as well as production parts. The experience we've gained in development projects with medical device manufacturers and biocompatible polymers also gives us competency in maintaining the detailed documentation that facilitates regulatory approvals.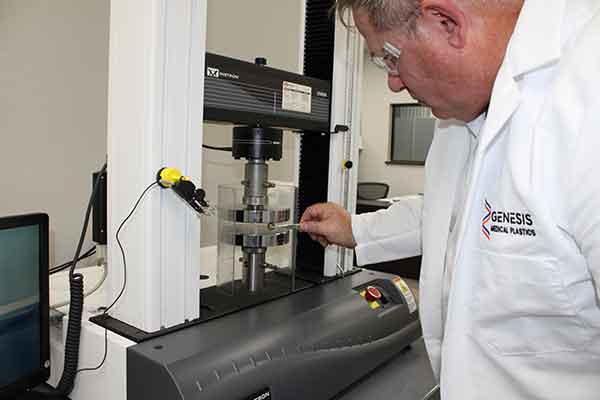 Specific services and competencies that Genesis offers to support product development and prototyping include:
Verifying the medical polymer formulation's properties
At the outset, our lab team can conduct physical properties testing on sample specimens we produce from the device manufacturer's biocompatible polymer formulation. This step indicates conformance with or deviations from the expected "data sheet" properties of the medical plastic.  
Converting polymer formulations into shapes for machining prototypes Genesis fully dedicates its extrusion facility to converting medical polymers into shapes in the form of rods and plates. These serve as the starting materials from which prototypes are machined. Ample capacity allows fast turn-around and re-testing if formulation changes are required.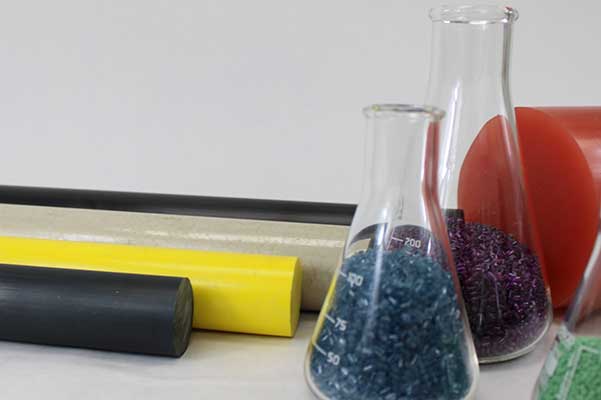 Machining prototypes
State-of-the-art five-axis CNC machining gives Genesis the ability to produce highly complex precision prototypes from extruded shapes. The nature of machining also allows much faster and far less costly turn-around times for design changes.
Calendering biocompatible PEEK into film and thin sheet for prototypes
More and more, device manufacturers see the benefits of implantable PEEK for small, precision applications used in cardiovascular surgery and other medical fields. Genesis' calendering technology can produce PEEK film in gauges as thin as 0.127 mm (0.005").

Prototypes can be developed from our film in exacting dimensions for these applications. When approved, Genesis can then provide film with highly consistent quality in the dimensions required for producing the final devices.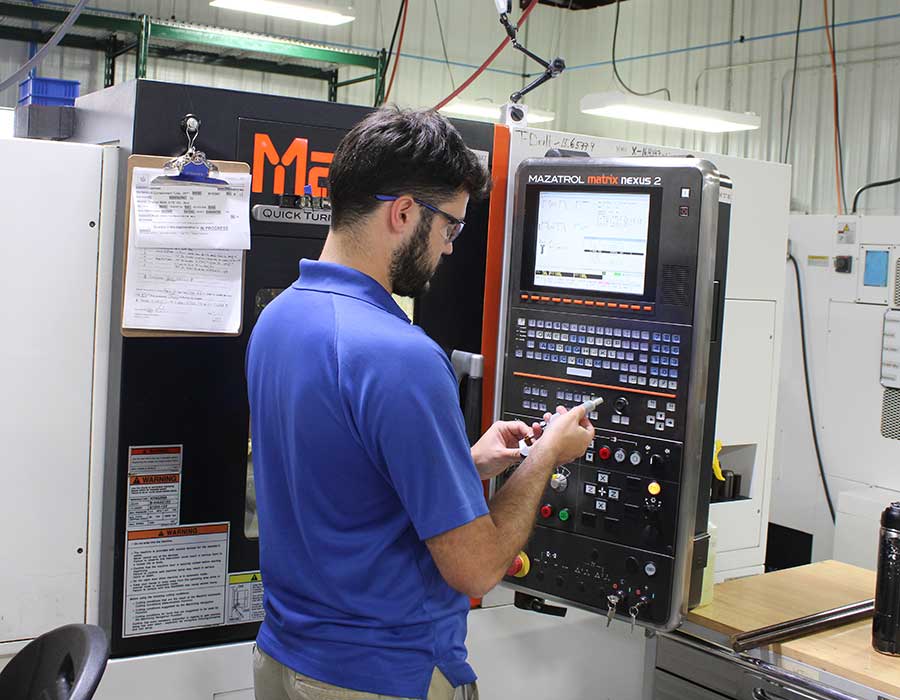 Can Genesis help make product development more cost-efficient?
Finalizing a medical device for commercialization can require several design iterations. Physical tests on prototypes often reveal the need for fine-tuning to achieve targeted performance or functionality. Making these changes to prototypes produced from premium specialized medical polymers can be especially costly.
Genesis has worked with customers to machine early-stage prototypes from general purpose grades of polymers with physical properties and chemical resistance equivalent to the specified medical grades. This can save significant material costs while testing and validating the performance of prototypes. Once the design is proven, Genesis can then produce components in the specified biocompatible grade of the polymer. This flexibility allows companies to keep costs down and still be prepared for any biocompatibility testing needed. 
Medical grade plastics continue to see growing acceptance over metals for an array of medical devices. Implantable grades of PEEK, PAEK and other polymers are being used for components in spinal, cardiovascular, orthopedic and arthroscopic surgery. Plastics with performance-enhancing additives such as carbon fiber provide exceptional structural strength in trauma fixation devices.  Several of these applications are being translated to veterinary medicine. PEEK and PAEK are gaining wider use in removable partial dentures (RPDs) and other dental applications. Medical grades of plastics like Radel PPSU provide long life through repeated sterilization cycles for surgical instruments and orthopedic surgical sizing trial components.
Innovating and competing in this diverse mix of medical device applications and polymer technologies require significant expertise and capital investment. Medical device startups in particular may not have the necessary resources to take a development project from concept through polymer testing and component prototyping. Also, the capability for full production may be an obstacle:  it often takes significant time to ramp-up to levels that achieve healthy utilization and payback on the invested capital needed.
Genesis provides solutions to these potential hurdles on several levels:
Access to best-in-class medical polymer testing, prototyping and production equipment
Genesis' capabilities can help device manufacturers move through the development and prototyping phases without having to make an up-front investment in equipment. Resources in our facility include a materials characterization and testing lab, melt flow analysis, and CNC machining for fast turn-around on prototypes. Our dedicated injection molding operation for medical polymers also affords a production-level capability if required.
Access to a team with decades of expertise in processing and applications
Customers also rely on Genesis for our decades of processing and applications expertise in medical grade plastics. This depth of experience minimizes – and in many cases eliminates – the learning curve otherwise needed to extrude, machine and injection mold even complex proprietary formulations.
Completing the cycle: access to full production
Once prototyping and development work are complete, Genesis can transition a project to full production seamlessly within our medical plastics operations. Production-level capabilities include:


Injection molding: Best-in-class molding technology assures consistently high quality in high volume production.
CNC machining: ideal for lower quantity requirements of precision components.
Molding and finish machining: Complex designs sometimes require injection molded components to be machined for features or special functionality or finishes that molding alone cannot achieve. Genesis offers these capabilities.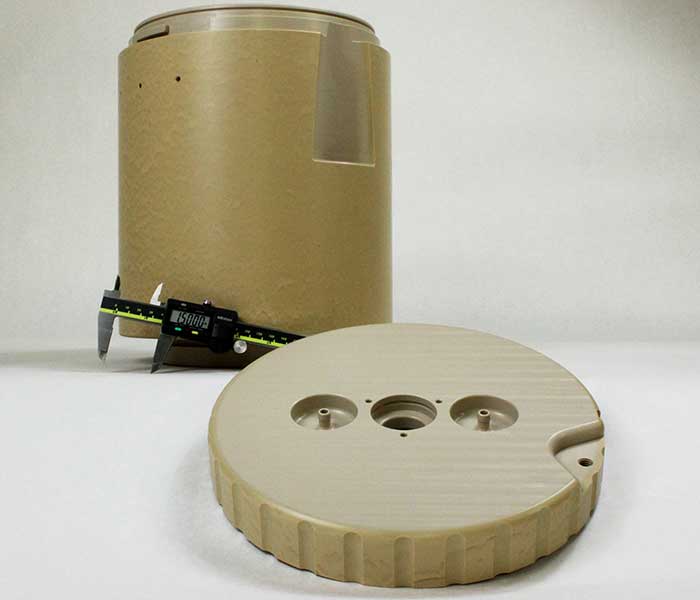 Medical device manufacturers recognize Genesis for exceptional service
Genesis' team tailors our broad range of services to the diverse needs of our customers.  Collaboration on projects extends from any or all steps involved, from polymer testing to prototyping and production. We also go beyond those services and provide assembly, packaging and logistics on a contract basis when required.
Our commitment: do whatever we can to help get manufacturers' medical devices to market efficiently and competitively. Our track record on delivering on this commitment has earned us a reputation for exceptional service among our many customers.