Medical Plastics Materials
Genesis converts a broad spectrum of rigid medical plastics including implantable grades into extruded semi-finished shapes and precision parts for medical devices.
ISO 13485:2016 certified and FDA registered as a device manufacturing facility, our dedicated production capabilities and experience ensure consistently high quality shapes and parts, regardless of the medical polymer or formulation specified.
What Are Medical Plastics?
In general terms, medical plastics are polymers or polymer formulations that have the performance, quality and compatibility with regulatory standards required for use in medical devices and health care products. How a device or finished product is used, and the specific conditions and environment it must withstand, dictate the properties and performance required of the medical plastic from which it is made.
How Do Medical Plastics Differ from Other Plastics?
Most medical plastics are based on polymers originally developed for non-medical applications. In some cases, the medical grade is formulated differently, for example by adding or leaving out components of the original formulation, to make it acceptable for use in medical devices.  An added production step, such as heat-stabilization or cross-linking, may be used to modify a plastic to make it more suitable for medical applications. In most instances, the resin manufacturer also invests in testing with a qualified industry laboratory to be able to verify that the medical polymer grade will be compatible with regulatory test requirements for the intended applications.
Examples of industrial plastics that have evolved into medical grades include ultra-high molecular weight polyethylene (UHMWPE), heat-stabilized polypropylene homopolymer (PP-H), acetal copolymer (POM-C), PEEK, UltemTM PEI, Radel® PPSU and polysulfone (PSU). These polymers began their history as materials for diverse mechanical, insulative, bearing and wear and other functional components in equipment used in a variety of industries. As the advantages of plastics over metals, glass and other traditional materials in medical and health care products became apparent, resin manufacturers invested in the formulations, production methods and testing required for medical grades. This evolution also led to the development of biocompatible polymer materials such as Genesis PEEK® machinable shapes and film, Invibio® PEEK, and Solvay's implantable plastics line-up of Zeniva® PEEK, Eviva® PSU and Veriva® PPSU.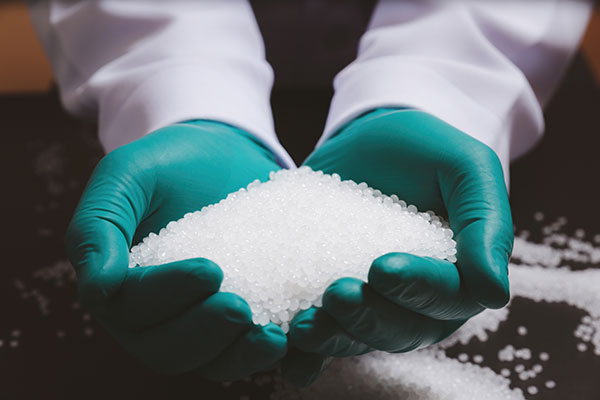 Rigid and Flexible Medical Plastics
Rigid plastics serve a wide range of applications where there is an obvious need for stiffness or structural strength. Medical instrument handles are a typical example. Flexible and semi-flexible thermoplastics are used in distinctly different applications, such as catheters and tubing. Both rigid and flexible materials include transparent grades. They are used in devices where visibility is essential to ensure the required functionality is taking place, such as in IV tubing and certain valve bodies for fluid transfer.  
Single-use, Multi-use and Implantable Medical Plastics
Many rigid and flexible medical plastics are intended for single-use applications. Typically, these are lower cost materials. When specified for single-use instruments or devices, the medical plastic has to withstand  one sterilization cycle before the instrument or device is used. Ixef® PARA extruded by Genesis in the form of machinable semi-finished shapes and by Solvay in pellet form for injection molding, is an example of a rigid medical plastic developed specifically for single-use applications such as forceps, probes and handles for scalpels.
Several medical plastics have the ability to withstand a great number of sterilization cycles.
This opens applications such as forceps, surgical instrument handles and probes that can be sterilized many times without compromising their durability. 
Advances in the development of biocompatible polymers have also led to the growing use of highly specialized grades of PEEK and other materials for permanent implant applications.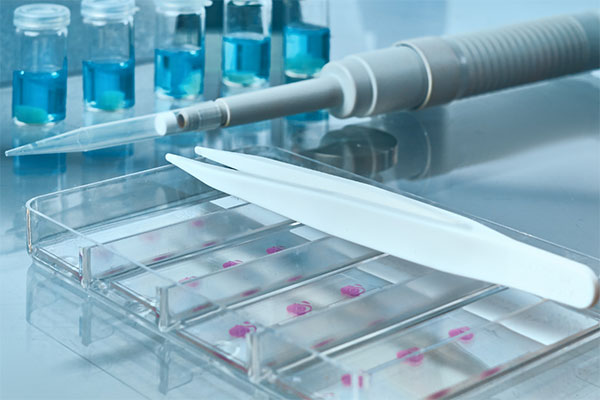 What Types of Medical Plastics Does Genesis Convert?
Genesis specializes in rigid medical thermoplastics that are melt-processable by extrusion and injection molding. Our materials processing experience covers implantable PEEK and other biocompatible polymers, and major non-implantable plastics such as Radel PPSU for multi-use devices, as well as Ixef PARA, developed for single-use applications.
ISO 13485:2016 certified and FDA registered as a device manufacturing facility, Genesis serves customers who require extruded shapes and injection molded or machined components made from these medical plastics. Our solid reputation has been built on the ability to develop the ideal parameters for processing medical plastic grades and custom formulations with consistently high quality and performance.
In addition to converting implantable PEEK for our customers, Genesis offers implantable Genesis PEEK semi-finished shapes, film and thin sheet in a number of standard and custom sizes for medical device components.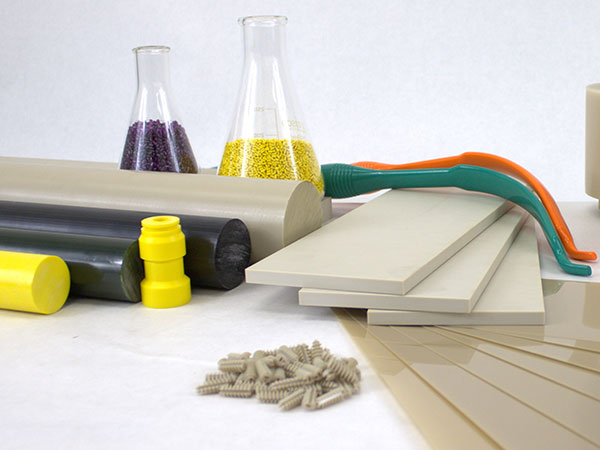 Depth of Experience in Polymers for Medical Applications
Genesis' Depth of Experience in Medical Plastics
Genesis Medical Plastics' team has a wealth of experience in medical plastics processing, and their performance attributes and applications. Capabilities include laboratory analysis of a materials' melt-flow characteristics, enabling us to define the best processing conditions for even custom formulations with a high content of additives. Our knowledge of regulatory requirements, plastics properties and how materials perform in specific applications also helps customers determine the best materials options for specific applications.