Implantable Genesis PEEK for Medical Device Designs
Genesis PEEK delivers the benefits of implantable PEEK in forms that open new product opportunities for medical device manufacturers.
PEEK Advancements in High Technology Industries
Since its development over four decades ago, PEEK has gained recognition worldwide for long-term performance and reliability in applications once considered to be beyond the capabilities of plastics. As its acceptance for critical service components grew, the PEEK polymer family has also expanded with formulation advancements that improve its inherent strength, resistance to wear and the ability to retain structural integrity at extreme temperatures under high physical loads.  These properties, along with its toughness, dimensional stability and resistance to a wide spectrum of chemicals are the basis for its acceptance by engineers worldwide for performance-critical components used in the aerospace, defense, semiconductor, energy and other high-technology industries.
One of the more significant developments has allowed the healthcare industry to capitalize on the manifold benefits of the PEEK polymer for implantable medical devices.
Benefits of PEEK for Implantable Medical Devices
PEEK has long been specified for a variety of general healthcare applications as a replacement for metals. Designers have favored the tough,  high-strength material for its light weight, and the inherent ease of manufacturing complex designs by injection molding, extrusion and precision machining of extruded stock shapes. The high performance polymer stands up to  physical loads long term without deformation, and is resistant to failure from flexural fatigue.  PEEK also surpasses most other medical grade plastics in its ability to retain its properties after multiple cycles in all common sterilization methods.
Changing demographics and the drive to extend individuals' quality of life have created a burgeoning demand for applying these material attributes to implantable medical devices. The properties of PEEK position it as an ideal material candidate on physical performance.  To meet the regulatory challenges for implantable devices, leading suppliers of the resin have stepped up to developing PEEK grades that also satisfy the stringent biocompatibility levels these applications necessarily require.
Implantable Genesis PEEK Calendered Film
Genesis Medical Plastics initiated its development work on implantable PEEK products with its investment in film calendering. The impetus came from several customers searching for PEEK in thin sheet and film for implantable bioelectronic devices and other cardiological applications. Because of the small and intricate configuration of the designs, device engineers were looking for implantable PEEK film in relatively small length and width formats compared to the large wide rolls characteristic of the plastic film industry's production.
Calendering afforded the materials-efficient sizes and thicknesses that are ideal for small and intricate device designs. After securing the equipment required, Genesis focused its technology team on adapting and modifying the calendering machines. They also developed the methodology and systems required to monitor and maintain the ideal conditions for melt-processing PEEK to preserve its properties and yield consistently high quality implantable film.
Genesis PEEK Film in Standard and Custom Sizes
With processing technology defined and translated to production scale operations, Genesis now provides customers implantable Genesis PEEK thin sheet and film calendered from ASTM F2026-17 compliant resin. Standard thicknesses range from 0.254 mm (0.010-inch) to 1.106 mm (0.040-inch), and custom gauges are available with reasonable minimums. While the standard production width is 100mm, Genesis offers custom slit widths as well as custom lengths.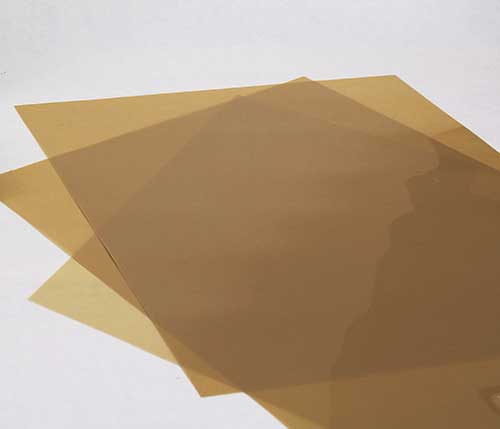 Implantable Genesis PEEK Semi-finished Shapes for Machining
In addition to film calendering, Genesis Medical Plastics' versatile platform of medical polymer conversion technologies includes injection molding, machining and deep expertise in melt extrusion of semi-finished shapes for machining.
The company has been built on conversion of customers' implantable PEEK resin and specialty medical grade polymer formulations into custom shapes and molded or machined components.
Customers have also expressed the need for custom implantable PEEK semi-finished shapes for precision machined device components. In response, our medical plastics conversion operation has expanded its investment in semi-finished shapes extrusion to make implantable Genesis PEEK rod and plate available on a custom basis in a wide range of sizes including yield-saving custom shapes.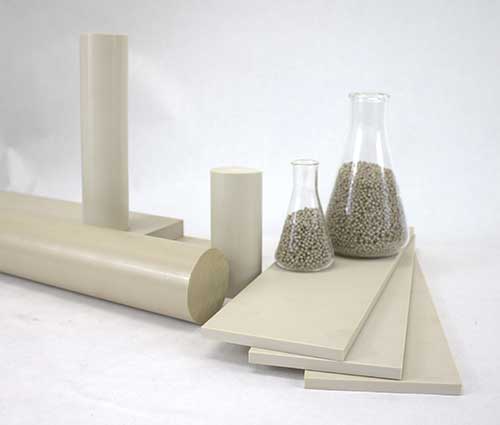 Our customers recognize that our long history in melt-extrusion of PEEK and other high performance medical plastics supports our expertise in transforming implant grade PEEK resin into shapes with consistently high performance and quality. These attributes translate to consistently high quality machined components for intricate implantable medical devices.
Genesis implantable PEEK film, thin sheet and semi-finished shapes meet the requirements of ASTM F 2026-17. They are produced from implantable grade PEEK resin that complies with the same ASTM standard. Genesis Medical Plastics is also ISO 13485:2016 certified and adheres to current Good Manufacturing Practices (cGMP).
Implantable PEEK Medical Device Applications
The capabilities of PEEK as a biocompatible polymer have already been proven in numerous implantable device applications made by injection molding as well as machining of stock shapes. Surgical uses include implantable spinal cages and spacers for anterior and posterior lumbar interbody fusions (ALIF and PLIF), and fixations in anterior and posterior cervical interbody fusions (ACIF and PCIF) and disc height restoration. Suture anchors and bone screws are among the other orthopedic and sports medicine applications made by injection molding and by machining of implantable PEEK stock shapes.
The availability of implantable Genesis PEEK film and thin sheet expands the opportunities to apply the benefits of this advanced polymer to medical devices. The material is tough, resilient and dimensionally stable in thin gauges. Device manufacturers can cut or stamp and fabricate Genesis PEEK film and sheet into intricate configurations, opening innovative design possibilities for components in bio-electronic devices such as defibrillators and pacemakers as well as other precision surgical implant applications.