Transforming Medical Polymers into Stock Shapes, Film and Precision Components
for Your Medical Devices.
Genesis Medical Plastics specializes in converting implantable PEEK and other medical polymers into the stock shapes, film, prototypes and injection molded or machined components our customers require for their medical devices and equipment.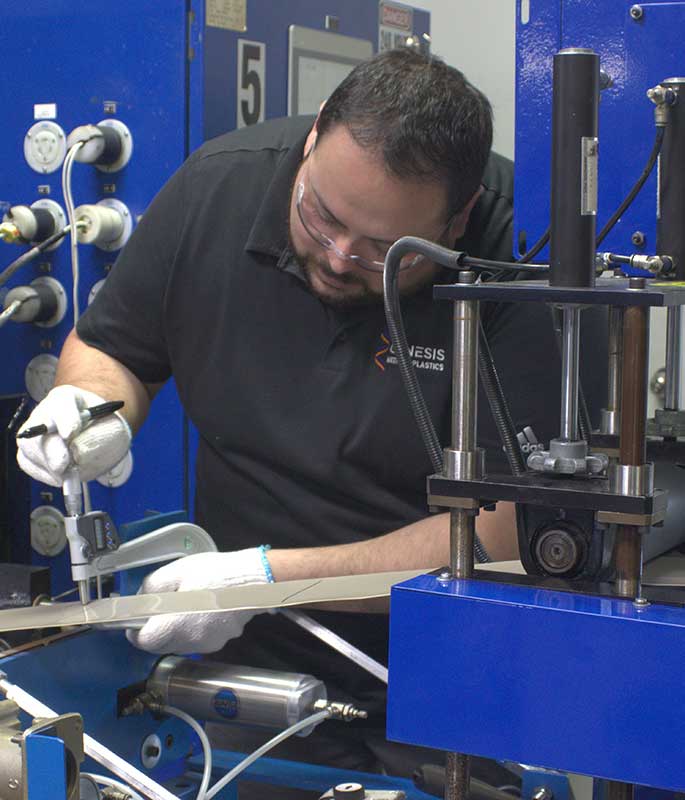 Energize Medical Product Development.
Power Up Medical Device Production.
Propel your medical and life science components from prototype development to full-scale production. Let Genesis Medical's know-how and capabilities in extruded machinable stock shapes, precision machining and injection molding shorten your time from concept to market.
Capitalize on our deep expertise in polymer processing, materials, applications and analytical methods. Let us manufacture and deliver your materials, components and devices from testing and validation to   market-ready medical polymer products.
ISO 13485:2016 and ISO 9001:2015 certified. FDA registered site. Implantable polymer components and implant-grade shapes including those made from ASTM F2026 compliant PEEK. Count on certifications, testing and inspection support as well as process validations (IQ, OQ, PQ) for your material or component.
Customer service drives our business.  We set the industry high bar for on-time delivery, and continually strive to improve. When customer requirements change, our response speed and flexibility are unrivaled. We also work with customers on ways to add more value and better serve their specific needs.
Solutions for Medical Device and Equipment Manufacturers
Custom Stock Shapes and Parts Manufacturing
Genesis Medical Plastics helps turn product concepts into reality, from implantable applications like PEEK spinal cages to those used in dental treatment. Our capabilities include processing clients' proprietary materials into machinable stock shapes and molded components, machining prototypes, and full production in our state-of-the-art machining and injection molding facilities.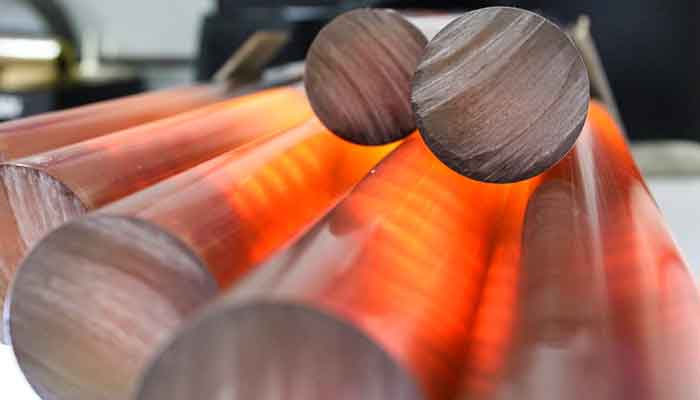 Genesis Medical Plastics transforms your custom formulated polymer compounds into machinable stock shapes that match your exact requirements. Our competence in designing conversion equipment and defining ideal process conditions for a material comes from years of successes with challenging polymer formulations.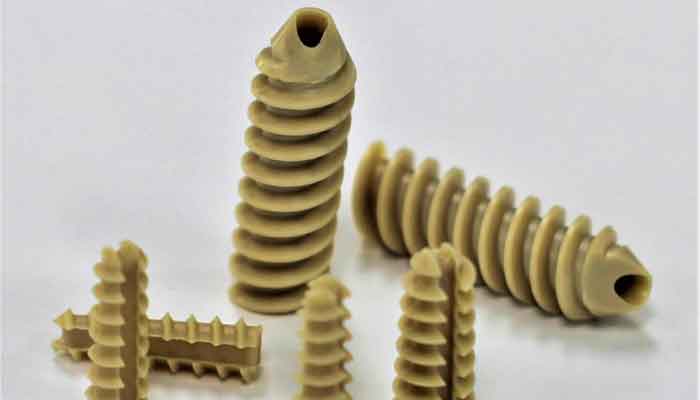 Genesis Medical Plastics diversifies your manufacturing capabilities and adds capacity to help grow your business.  We'll work with you as both a development and a contract production partner to create and deliver extruded stock shapes or finished parts according to the precise specifications you define.
Medical Device and Equipment Applications

PEEK's stiffness approximates bone more closely than titanium, and it affords complete radiolucency. It can also be modified for added strength or for radiopacity. Additives and coatings can also improve bone on-growth of PEEK components and reduce macrophage response.

Biocompatible PEEK is used in critical surgical devices requiring strength, stability and precision dimensions. Applications include connectors, tethers and components used in cardiovascular technologies including LVADs, valve replacement technologies and ventricular enhancement devices.

For joint replacement components and intramedullary nails, biocompatible PEEK offers several advantages over metals, ceramics and UHMWPE. It has stiffness similar to bone, does not interfere with imaging and will not get your patients stopped at airport security for the rest of their lives. Radel PPSU easily withstands 1,000 sterilization cycles and is ideal for total knee arthroplasty color-coded sizing trials.

As a material for arthroscopic fixation components including suture anchors, PEEK is widely preferred over titanium and resorbable polymers for its bio-inertness, high strength combined with flexibility, complete radiolucency during imaging, and ease of removal when revisions are needed.

Traditional dentistry applications for PEEK and PAEK include healing caps, bridges, attachments, and support structures. More recently, removable partial dentures (RPD), represent one of the most innovative new applications for a wide range of biocompatible polymers from polypropylene and nylon compounds up through PEEK and PEKK, and we support them all.

Components made from materials such as carbon fiber reinforced PEEK provide benefits over titanium and alloys including lighter weight, radiolucency, stiffness more consistent with cortical bone, improved fatigue strength and less bone on-growth for easier revisions.

Many equipment OEMs specify equipment designed with PPS and PEEK over PTFE, metals, and glass. The list of applications for these tough, biologically stable and chemically inert high-performance polymers includes fittings, valves, manifolds, seals, and ferrules. Bearings, rollers and thermal or electrical isolators are often made from PEEK or Torlon PAI grades.

PEEK, PEEK blends, IXEF PARA and Radel® PPSU high performance polymers afford lighter weight, design versatility and ease of manufacturing over metals. Carbon or glass fiber reinforcement provides higher stiffness when needed, and all grades withstand standard sterilization methods.

With their low wear rates and low coefficient of friction, high strength and stiffness, precise reproducibility in manufacturing, Torlon PAI and PEEK internally lubricated grades are widely used for bushings, spacers and seals that enhance the durability and comfort of modern prostheses.

The advantages of biocompatible PEEK over metals for human applications also apply to using this polymer for orthopedic including intramedullary nails, trauma fixation and other devices in veterinary medicine. Among its benefits are its radiolucency, exceptional wear resistance and toughness for joint replacements and an elastic modulus very similar to bone.
Polymer Conversion Services
In addition to understanding how polymers physically perform in components under in-use conditions, Genesis Medical Plastics knows how they react during processing and fabrication. Our polymer conversion equipment includes Genesis proprietary engineered systems and hardware to precisely control process temperatures, pressures and other factors that can affect a material's appearance and performance. This optimized equipment coupled with process conditions tuned specifically to each polymer are the keys to preserving physical properties and maximizing performance in shapes and finished parts.
Clients also work with us to process and fine tune their specialized polymer compounds for medical device and equipment components. We excel at processing challenging formulations and have extruded polymers with over 60% additive content, then provided test specimens and precision machined prototypes and parts in those materials.
Regardless of quantity requirements, our customers know we are committed to them for the long term.  We maintain robust capacity for widely different lot sizes, from prototyping to early-stage production and full high-volume manufacturing. Clients also work closely and routinely with us on their anticipated requirements, and their guidance helps define our ongoing investments in extrusion, machining and injection molding. This in turn affords us the flexibility to meet unexpected small and large quantity demands and assures clients they can serve their customers dependably.
POLYMER CONVERSION SERVICES SPOTLIGHT
Genesis Medical Plastics is uniquely positioned to offer a full range of high-performance polymer conversion services. Our team of experts excel at producing complex components out of specialty, high-performance polymers. Precise polymer conversion can be difficult to achieve and many medical and life science organizations do not know where to turn or which companies are truly qualified to address all of their requirements.
Conversion services require deep expertise and pursuit of innovation, from the early stages of selecting the proper high-performance material to producing stock shapes from this material, to manufacturing prototypes, to eventually ramping up to meet higher volume commercial production along with ensuring that all quality requirements are achieved. Usually the medical and life science industries have to navigate these involved steps with multiple companies. To address this need, Genesis Medical Plastics offers all of these capabilities for "one-stop" solutions.
This challenge of quickly scaling from initial design to commercial production is even greater when high-performance polymers must be enhanced with additives, and especially when the additives reach high filler levels. High-performance polymers like PEEK have historically proven to be a primary material of choice for a wide variety of implantable components due in part to PEEK's inherent excellent biocompatibility and bio-inert nature.  Increasingly, medical device companies desire to make PEEK more bioactive, or osteoconductive, by incorporating various additives and fillers, including hydroxyapatites, into the base PEEK polymer.  Typically, the filler levels approach the point where standard polymer processing techniques struggle to produce quality extruded shapes for machining and these highly filled compounds are nearly impossible to injection mold. Genesis Medical Plastics excels at successfully processing compounds of high-performance polymers like PEEK with high filler levels, even to the point where there is less polymer than additive. We successfully process challenging compounds with less than 40% polymer into viable stock shapes! These are the types of compounds that Genesis Medical Plastics is particularly skilled at processing into high-quality polymer stock shapes for precision machined components.  Our team can readily process custom and proprietary high-performance polymer compounds incorporating extreme additive compositions and very high filler levels.
Genesis Medical Plastics works with clients from the very outset, identifying the best polymer, best grade and best processing method for a particular production campaign utilizing years of technical expertise, state of the art processing capabilities and exceptional customer service.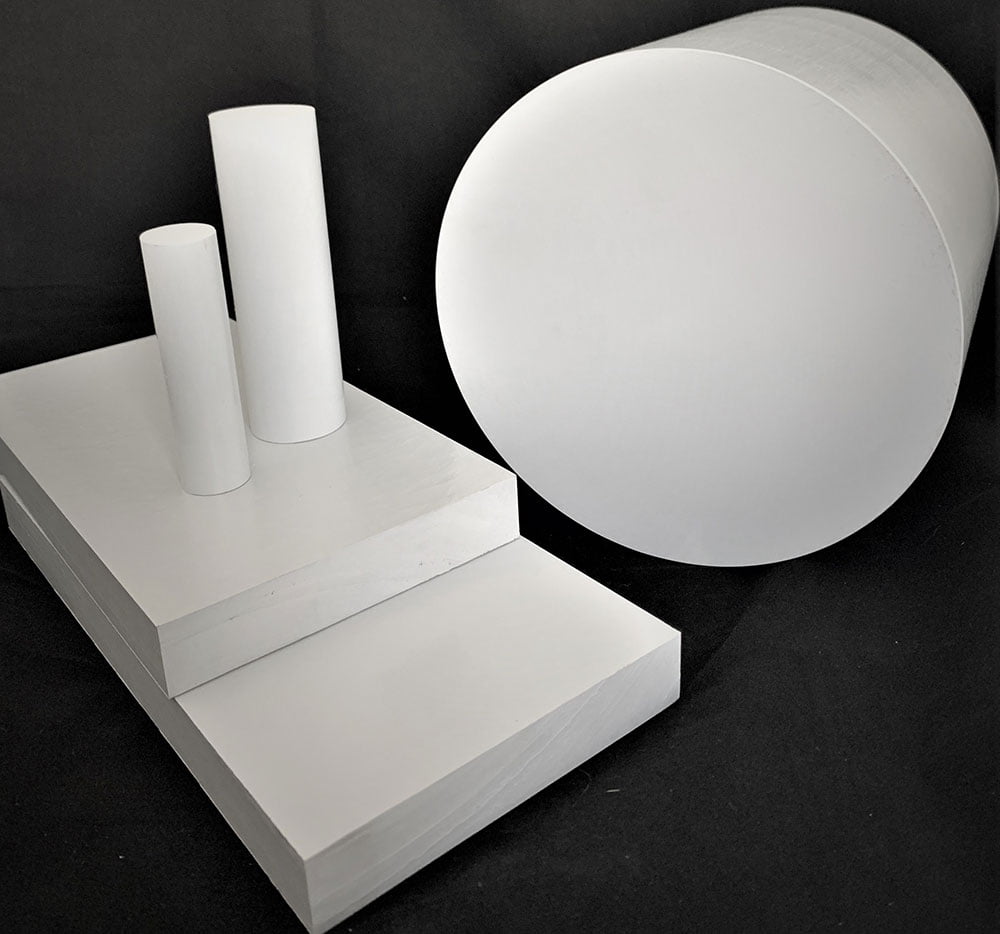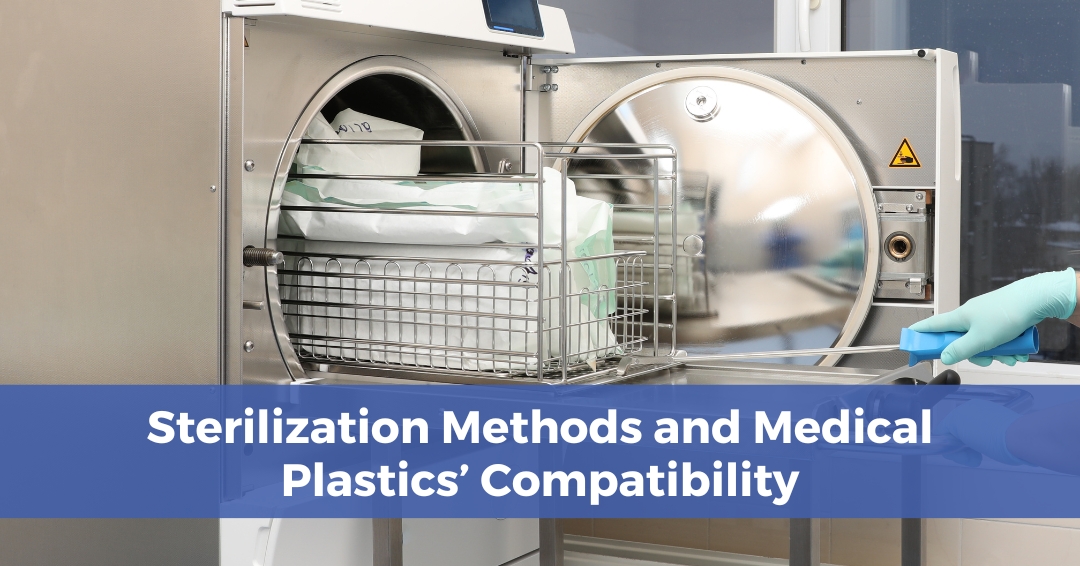 Medical Devices
In hospitals, much is demanded of medical plastics. They must be safe, durable, comfortable to handle and cost effective. They must also be compatible with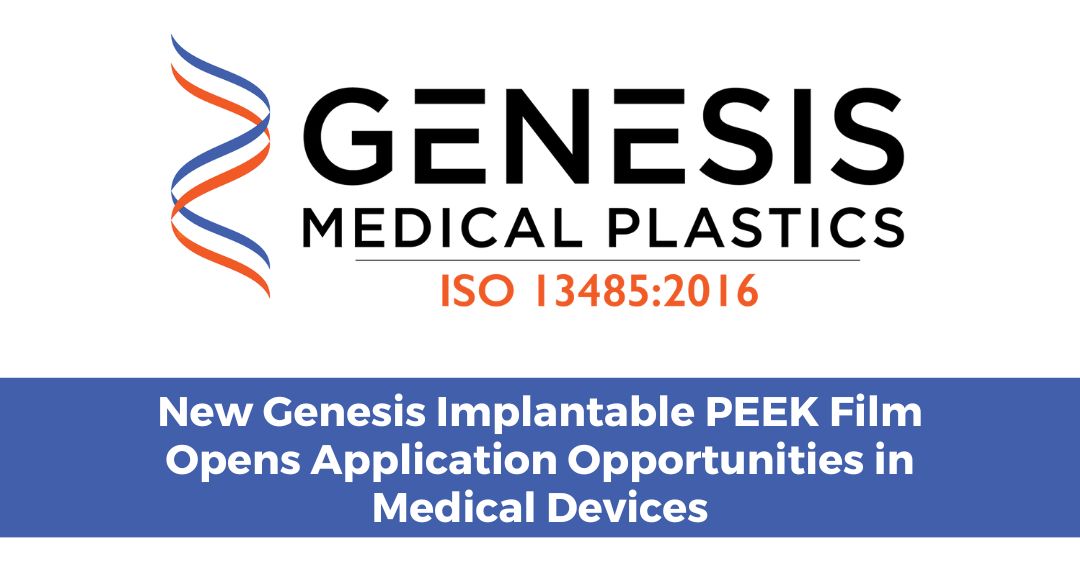 News
Cypress, TX, June 20, 2023 — Genesis Medical Plastics now offers its own brand of PEEK film and thin sheet for fabricating intricate components for
Medical Devices
Several polymers have been adopted for widespread use in medical devices, trays, instruments, and other applications used in hospitals, ambulatory surgery centers, as well as